Why choose MakersLoft?
MakersLoft is one of the leading institutes for Robotics for school children. We have trained over 16,500 students from all over India as well as US, UK, Italy, Singapore, UAE and Australia, in STEM programs like Robotics, Junior Engineering, Coding. Our expertise is in the area of technical education and hands-on pedagogy.
We are championing
"hands-on learning"
in
K-12 education
in India. Our vision is to make STEM (Science, Technology, Engineering, & Math) Education enjoyable and relevant for students. Our programs develop 21st century skills like creativity, teamwork, logical thinking, critical thinking, analytical skills and empathy in children. Our pedagogy "learning-by-doing" allows students to become
active learners
as it engages their hands as well as mind. Children learn best when they are engaged. In all our training programs students carry out physical activities, rather than listening to a lecture or reading text books.
Courses for Children of ages 4-11 years
Certificate Courses,
International Curriculum using World-class Educational Platforms
Vineet Kansal, CEO of The Newtown School

What is STEM Education?


STEM (Science, Technology, Engineering and Mathematics) education is a window to understanding the building blocks of life, the universe and everything. It gives us tools to explore, question, navigate in, and even invent the world we live in – skills that can and will be applied in every field of work and play.


For most of us, STEM fields are either wildly exciting and inspiring or extremely daunting concepts that may be difficult to relate to. They often get a reputation as the "hard" sciences. Hard, both as in difficult to grasp and learn, but also with a reputation of being rigid, leaving very little, if any, room for creativity or imagination.
Parents Speak
"I strongly believe that in this fast changing world where technology is slated to rule our tomorrow; critical thinking skills along with innovative and independent thinking and creative acumen with problem solving skills are the need of the hour and Makersloft provides the apt platform to the little minds to hone these skills and to fortify their future."
Satabdi G Bhattacharjee, Principal, The Newtown School

"I searched the Internet and got to know about Kolkata's Makerspace – Makersloft. I immediately visited and got myself enrolled. I did the beginners session in EV3 robotics and loved it. I participated in FLL and I along with my team went a long way upto nationals all thanks to our excellent coaches and mentors. Makerloft is a place which is now more than a class to me. It's a place which has taught me how important creativity is!"

Arka Chaudhuri, student of class 6, La Martiniere for Boys

"Makersloft has broken new ground by providing a platform for DIY in Kolkata. This facility through its various offerings such as 3D printing, robotics, laser cutting, wood working etc provides an excellent opportunity for touch and feel activities which are fast disappearing behind virtual screens. My son is passionately into robotics and I can personally vouch for the Robotics staff and facilities there. Robotics and participating in the WRO has made him more confident, assertive, cooperative and better at communication besides improving his problem identification and solving skills."
Jaideep Chanda, parent of a 12 year old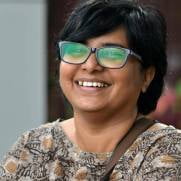 "Makersloft is an unique futuristic work space for all creative students. They provide excellent hands on training and guidance to young students in Lego Robotics. Under their tutelage, teams have qualified and won in WRO in the past. It is indeed a pleasure to see students pre-occupied for hours in building and programming Lego robots at Makersloft while it is challenging to hold their attention within confines of a classroom. I really hope more students will get engaged in hands-on-activities through such initiatives."

– Madhuri Katti, senior section Physics teacher, Mahadevi Birla World Academy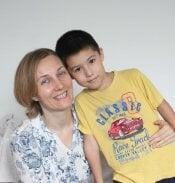 "I highly recommend MakersLoft's kids activities. The opportunity to be creative is something that is sorely lacking for kids in Kolkata but Makers Loft provides this opportunity. Parents wishing to support their kids' creativity and critical thinking skills should definitely send their kids here. My son has loved everything he's attended in MakersLoft, he absolutely loves the place!"
– Lia Delancey, mother of a 7yr old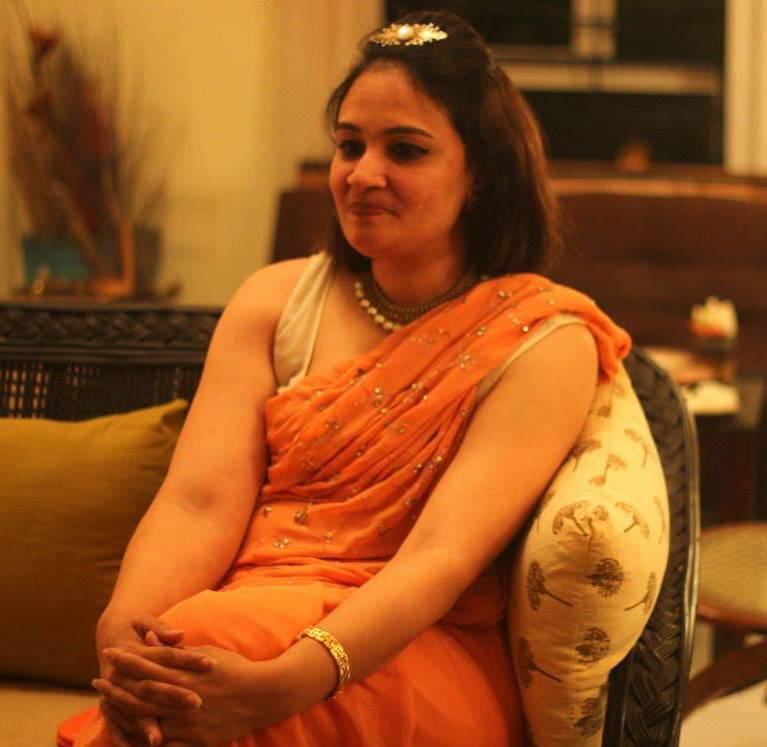 "MakersLoft is a place that is very relevant to Gennext. I have an eight year old boy and at times I channelize, his infinite energy levels, unending curiosity level positively. Activities offered at MakersLoft are quite engrossing, challenging and full of creativity that adds positive value to the overall development of the child. The Scratch session is fantastic solution to the challenge of constant exposure to screen (laptop, computers, phones, tablet, iPad) which as parents we find very worrisome."
Anisha Chaturvedi, mother of an 8yr old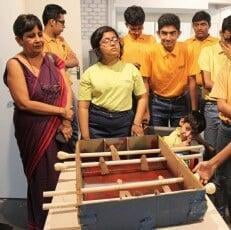 "For anyone who wants to create something, MakersLoft is a wonderland. Large work tables with trays full of fascinating things and a 3D Printer! The children were thrilled. On the final day each group had to give a formal presentation. This, for me, was the best part-the process of design thinking. Meghna Bhutoria told them about smarter ways of solving each problem. Children who had never been heard in class, spoke with confidence and clarity. They thoroughly enjoyed themselves and want to come back to learn more."
- Piyali Gupta, Teacher, Akshar school